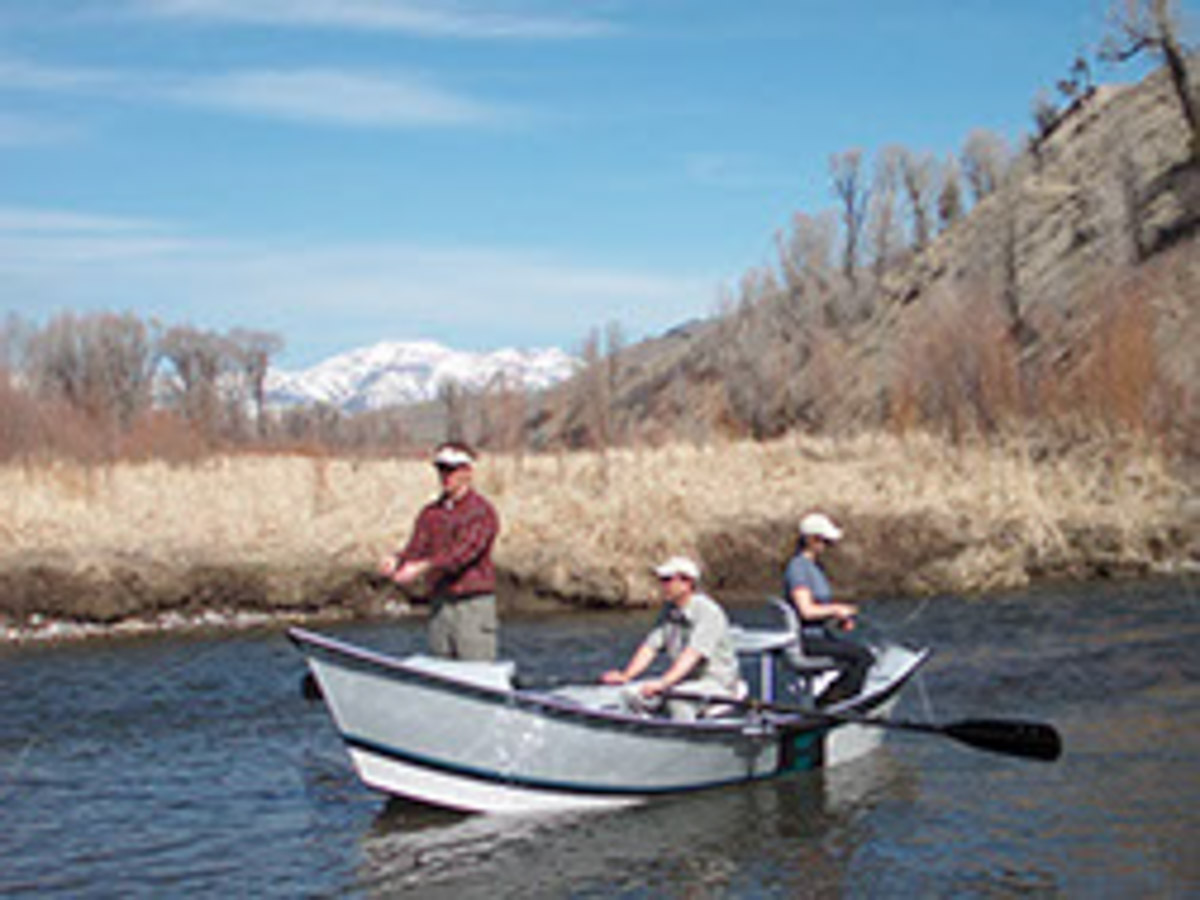 Frequently Asked Questions
What should we wear?
The weather in Jackson Hole varies greatly throughout the day. During July and August temps may be in the 40's when we pick you up in the morning and get up into the 80's during the day. It is best to dress in layers and bring a small pack so you can shed your jacket as the day goes on or pull out a raincoat if an afternoon shower rolls in.
During April, May, June, September, and October, anything goes here in Wyoming. You can have cold snow and hot sun all in the same day. We always tell people to come prepared for winter and hope for summer. Bring a warm shell, fleece, hat, and gloves. Then hope you shed it all down to a T-shirt.
As for footwear, simply wear some shoes you don't mind getting wet. Sneakers, sandals, hiking shoes are all good. We can keep you dry if you wish, but sometimes you get your feet wet stepping out of the boat.
Are there bathroom facilities?
Typically there are outhouses at the places where we launch and land our boats. If you need to go to the bathroom during the day it is no problem at all. We simply pull over in a nice private spot and you can avail yourself of the bushes. We carry toilet paper on the boats if you need it.
Can we put 3 people in a boat?
The boats are designed to hold two fishermen plus a guide. In the case of a couple with a child we are happy to put a third person in the boat for a small extra charge. If you are three large men, then you will need two boats. The two boats can stay close together, have lunch together, switch passengers, etc.
What is an appropriate gratuity for our guide?
Your guides work hard and are very appreciative of any gratuity you wish to give them. This is, of course, not required but is a fairly standard practice. We typically offer the guideline to tip your guide as you would in a restaurant. 20% give or take based on your experience is the norm, but feel free to do whatever works best for you.
What happens in the case of rain?
Jackson Hole has a high desert climate. It is rare to have an entire day of rain. What is far more common is for some scattered rain showers to pass through the area. As long as you have a rain jacket you should be fine. Fishing is fairly weather proof, so we rarely cancel due to rain. If it seems it is going to storm all day, we can look into rescheduling your trip based on availability. One thing that is important to stress here is to pay no attention to the weather forecast. They have a very difficult time forecasting the weather here in the mountains. Most days during the summer, the Weather Channel forecast shows half a cloud with rain and a lightning bolt coming out of it. Most days during the summer it is sunny and gorgeous.
We have never fished before, is this trip appropriate?
Absolutely. Our guides are excellent instructors and can give you all the skills neccesary to put you onto fish. Teaching people is what we do.
How long is the trip?
A half day trip is about 4.5 hours door to door, with about 3.5 hours of actual fishing time. A full day trip is pretty flexible based on your needs, but typically about 8 or 9 hours door to door, with most of that being time on the water.
Guiding Philosophies
Great Fishermen vs. Great Fishing Guides
It would be easy for us to say that fishing is a passion for us here at Jackson Hole Anglers. And while it is true that fishing is a passion for us, what sets us apart from other outfitters in the area is our true love: Guiding. You might ask what's the difference between being a great fisherman and being a great guide. The difference is huge. Our guides are great fishermen. They all know the intricacies of trout habitat, diets, and behavior. They understand river ecology and hydrology. They are expert fly casters, and extremely knowledgeable in entomology and the flies that imitate the bugs. All of that and more goes into being a great fisherman. What sets us apart is our love for guiding.
A guide is a person who takes an individuals raw ability and molds it into skill. A guide takes you farther and teaches you more than you are able to do on your own. A guide will pay constant attention to the safety, comfort, and enjoyment of your day. We love to do this. We love teaching people new things, showing them a different way. Whether it is showing a person who has never fished before how to cast a fly rod, or showing a seasoned angler a more efficient way to mend their line. We get a kick out of it all.
Spending a day on the river with one of our guides is a great experience. They will show you where the fish are and what fly or lure to use, of course. But they will show you so much more as well. They will talk about the mountains, the eagles, the history of the area. They can explain the big picture of how the health of the mountain environment parlays into great fishing. They will listen to your wishes and make your day into what you want it to be. A guide is a person who is not tied to his or her own agenda, but a person whose purpose is to give you the best experience possible. Whatever that may be.
Catch & Release
People often ask us if they can keep the fish they catch. Typically folks are used to going down to their local stream, catching a few trout, bringing them home and frying them up for dinner. This is a great tradition. One that has been going on for millennia. In recent years, our population has grown to a point where our natural resources are not capable of sustaining our desires. Many rivers have been over-fished and polluted to a point where they no longer hold wild trout. These rivers are now stocked with trout that are subsequently harvested by fishermen.
Fortunately, that is not the case here in the Jackson Hole area. Because of the forward thinking of our local fishermen and state game and fish department, our rivers sustain a healthy population of wild trout! We do not have to stock our rivers around here to provide great fishing. One of the ways we maintain healthy natural trout populations is by practicing catch and release. There is a lot of fishing pressure on the Snake and Green Rivers and their tributaries. Guided fishing trips account for a large percentage of this pressure. If every guided trip allowed their guests to keep just one fish, our wild trout population would be depleted in no time.
Because of this, all of our trips practice catch & release. We ask that you enjoy your experience to the fullest. Marvel at the fantastic scenery, gaze at the Bald Eagles, learn new skills, catch lots of fish, take lots of pictures. Please leave this wonderful river the same or better than you found it.
Fishing Guides
Jackson Hole Anglers employs some of the finest fly fishing guides in the nation. Our fishing guides come from a variety of different locations and backgrounds. Our guides do, however, share some very important attributes. They are passionate instructors, guides, and fishermen. For more information on our guiding philosophy, please visit our philosophies page. Below are some brief portraits of some of our fishing guides.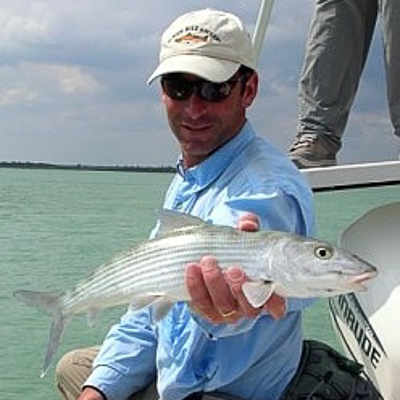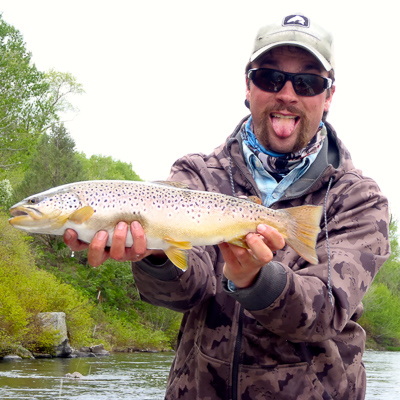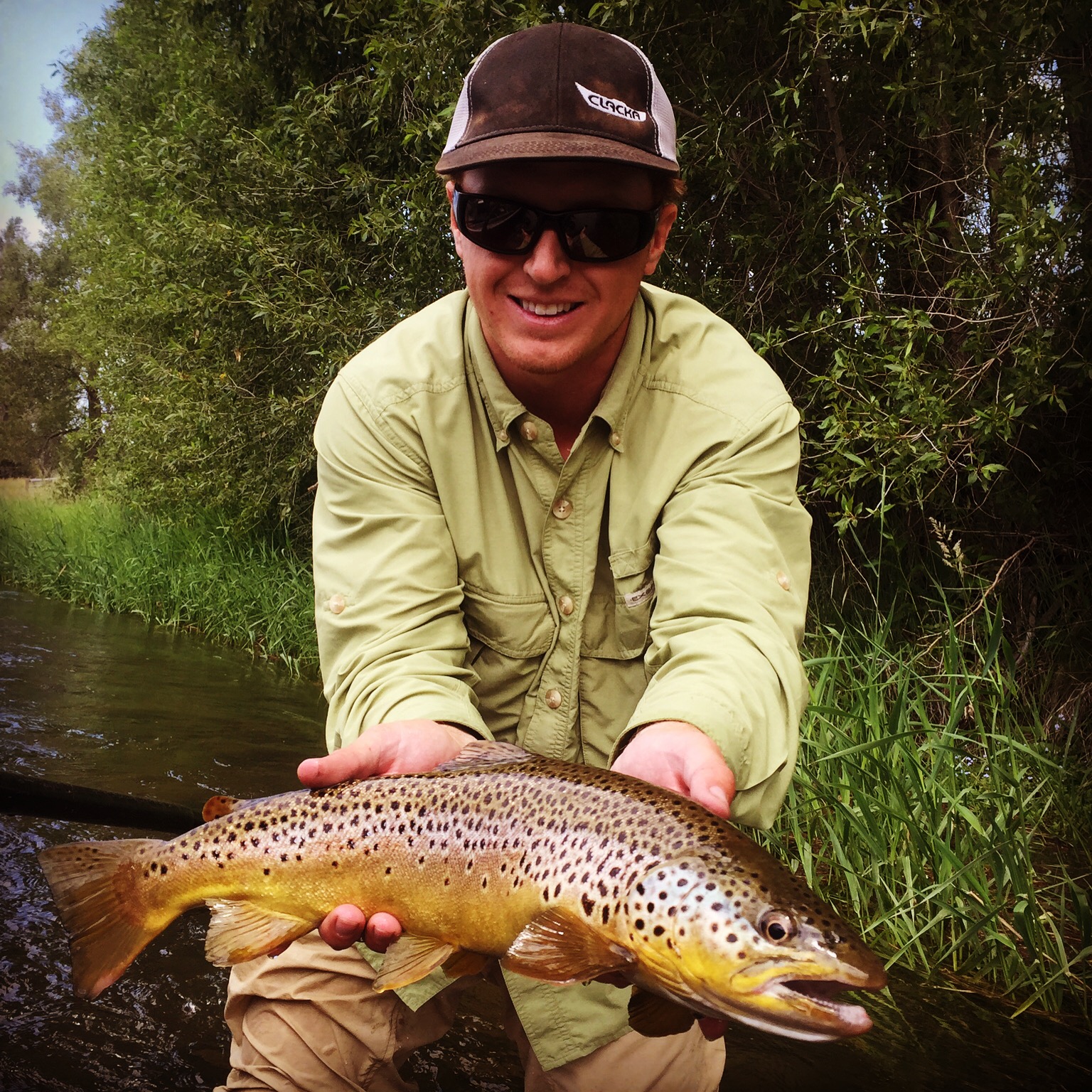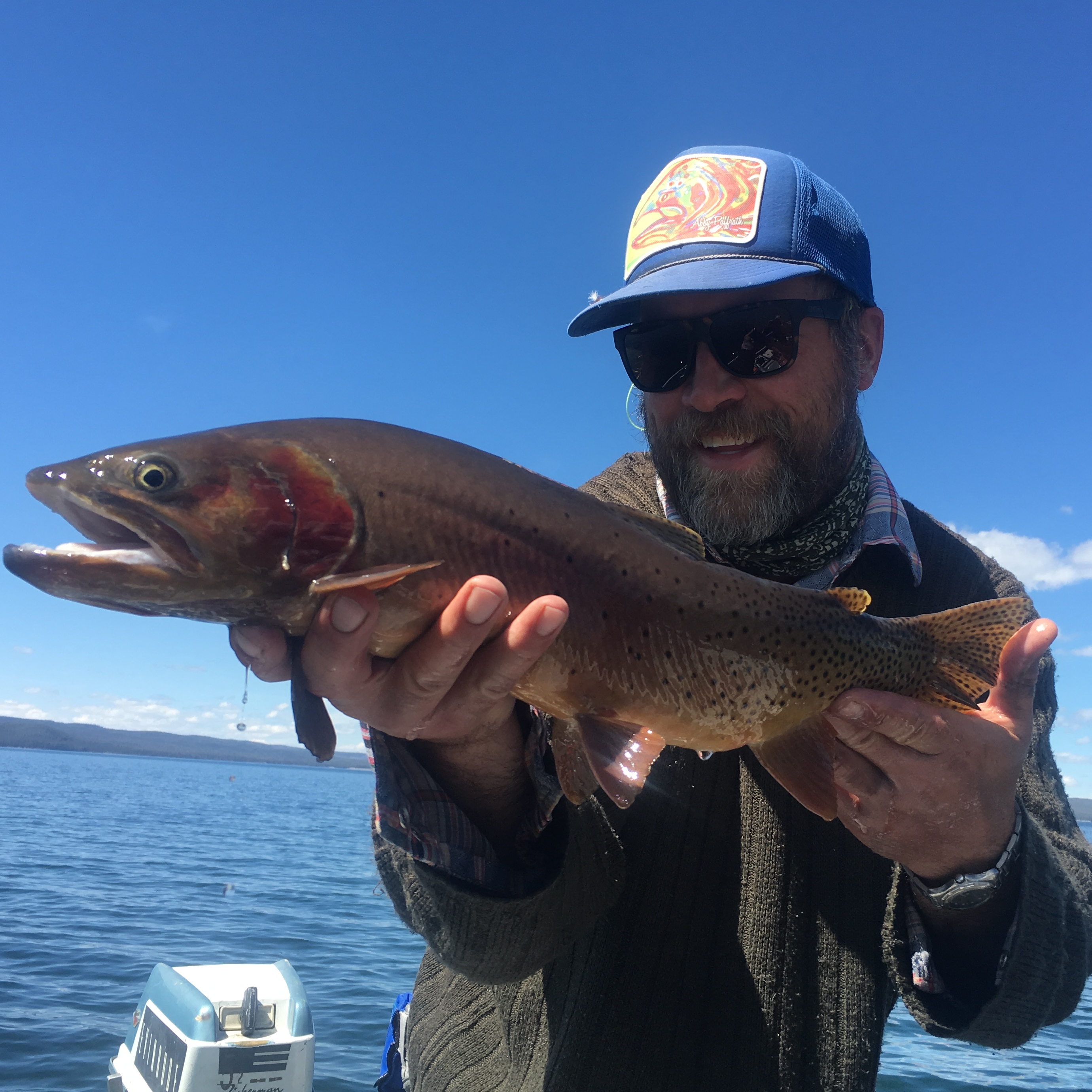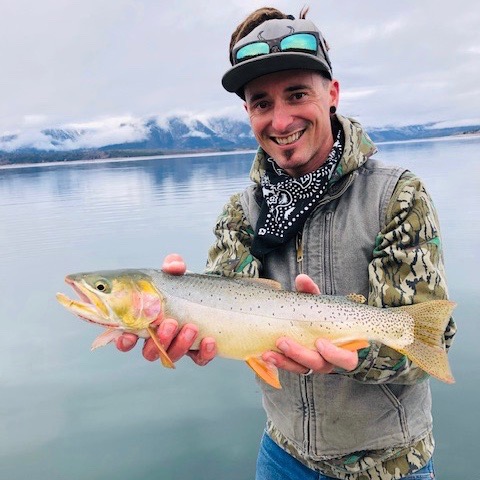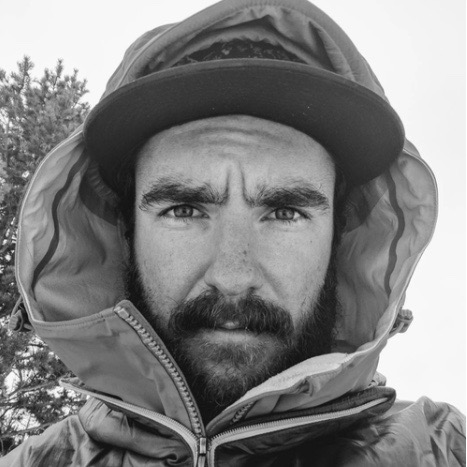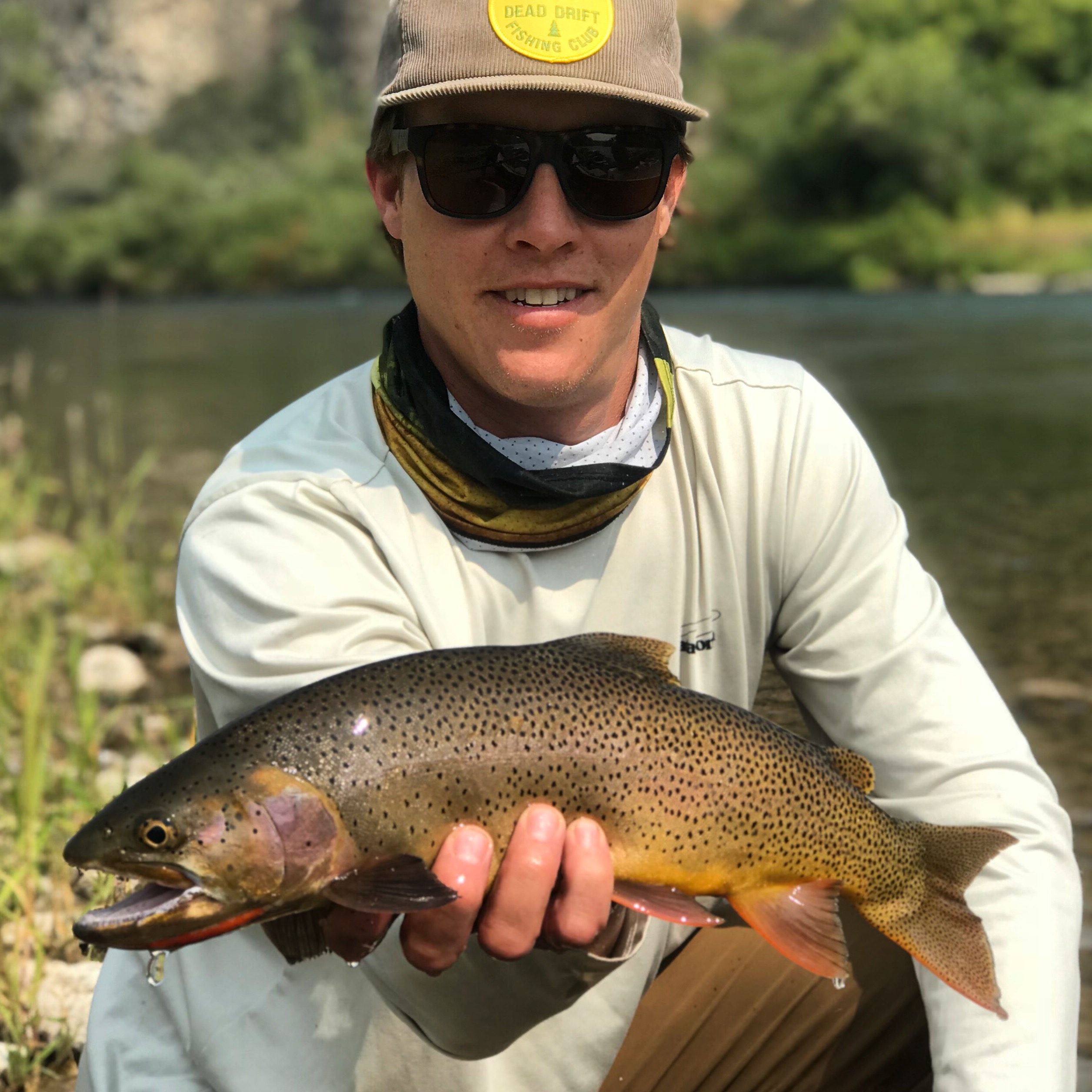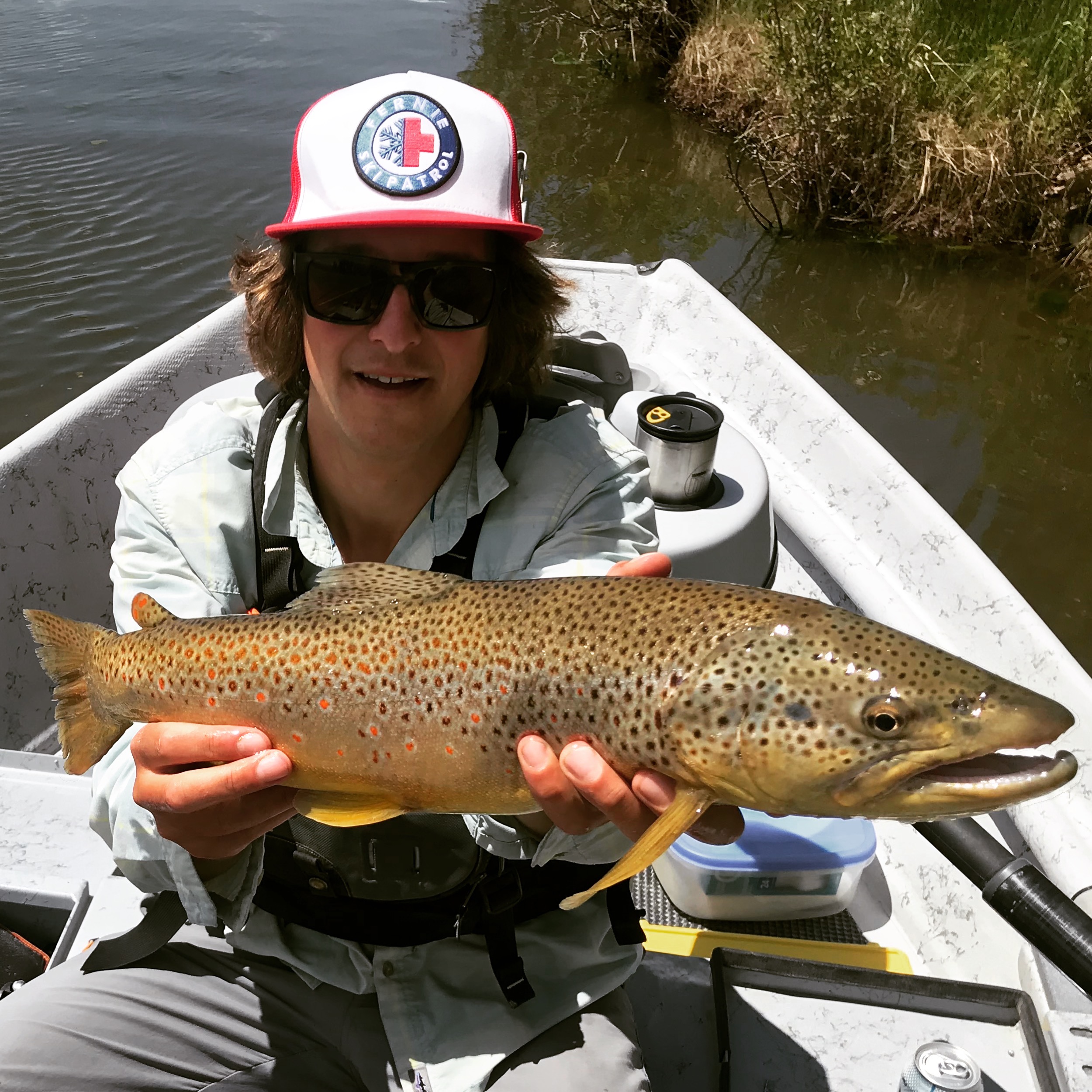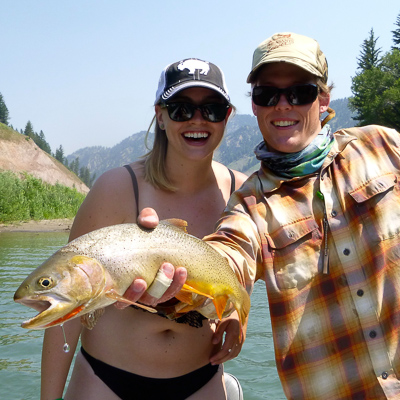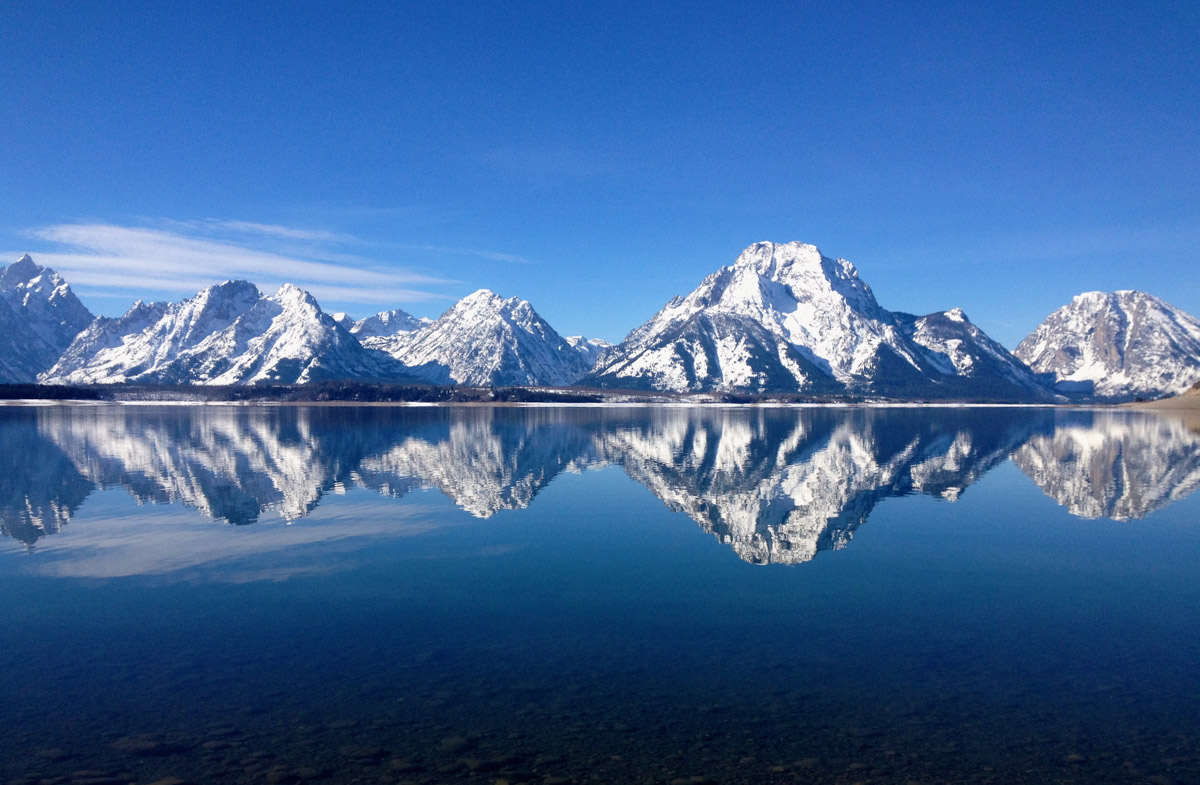 Information on the Jackson Hole Area
Lodging
There are a ton of different lodging options in Jackson Hole. There is everything from modest motels, to luxury resorts, to fabulous homes for rent. And everything in between. There are two main areas where the lodging is available. The town of Jackson and Teton Village.
Town of Jackson
We reccomend that most people stay in the Town of Jackson. Staying in town has two great benefits. One is that you can easily walk to dining, shopping night life, and more. The other is that it is the best location (shortest drive) to all your activities, whether that be fishing, rafting, biking, hiking, wildlife tours etc. Jackson is about a 10 minute drive from the Jackson Hole Airport.
A few of the many lodging options in Jackson (listed most to least expensive):
Hotel Jackson
Wort Hotel
Alpine House
Parkway Inn
Ranch Inn
Teton Village
Teton Village is the home to the Jackson Hole Mountain Resort, which is the main ski area here. In recent years a number of new, large hotels have popped up in Teton Village. They are very nice and have some good restaurants in them. The upside of staying in Teton Village is very nice hotels and you have a bunch of fun activities that the ski resort offers right out your door. The downside is that it is a 20 minute drive to the town of Jackson, meaning that you have to add in an extra 40 minutes round trip driving to most activities that you want to do (like fishing, rafting, etc.). Teton Village is about a 40 minute drive from the Jackson Hole Airport.
A few lodging options in Teton Village (listed most to least expensive):
Four Seasons
Hotel Terra
Teton Mountain Lodge
Snake River Lodge
Alpenhof
Activites
Jackson Hole is truly an outdoor paradise. Most outdoor adventures that you can think of are not only available here, but are truly awesome here. Obviously we think fly-fishing is at the top of that list, but below we have listed just some of the world class activities you can easily partake in. These are the best things to do in Jackson Hole:
Fly-Fishing
Hiking
Mountain Biking
Wildlife Viewing
Whitewater Rafting
Horseback Riding
Paragliding
Road Biking
There are also a number of more passive activities for when you are looking to just sit back and relax:
Spa
Rodeo
Hot Air Balooning
National Museum of Wildlife Art
Tram at Teton Village
Shopping
Dining
Despite the fact that Jackon is a small town, we have a ton of fabulous restaurants. Many of the same level you would find in in the worlds top dining destinations. While the full list is huge, here are a few of our reccomendations of the best restaurants in Jackson Hole:
Snake River Grill
Il Villagio Osteria
Trio
The Kitchen
Rendevous Bistro
Spur
Snake River Brewing
Local
Fishing
This seems like a funny list on a site already dedicated to fishing but people have often asked us where can I fish in Jackson Hole? It obviously matters what is happening with weather and water, but in general this is a list of the best places to fly fish in Jackson Hole, Wyoming.
Snake River
Green River
Salt River
Yellowstone National Park
Hoback River
Greys River
Gros Ventre River
Buffalo Fork